We provide our clients with a 24/7 transport service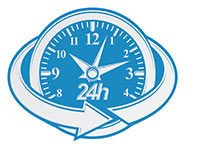 Sometimes it can be difficult to arrange a taxi, especially during the early hours of the morning. But don't worry, we are there to transport you at all hours of the day and night.
Still wondering if you should choose Prague Airport Transfers?
Here are some of our features to help you make up your mind.
Top quality service and total value for your money.
We have vehicles to meet all your needs within your budget. Starting from shuttle bus and shared services, to larger coaches and limos for bigger groups – we have it all!
We are ALWAYS open and provide emergency transport service in the Czech Republic and the UK.