A Lot More Than Just a Nice Castle
A Spectacular Disney-like Castle Perched on a Hill, Surrounded by Lush Forests and Vineyards
Escape to the medieval fortress in the middle of breathtaking countryside, and still make it back in time to enjoy Prague's nightlife. The castle is extremely popular with locals as well as tourists, and the streets are packed with souvenir vendors, tour groups and even school groups, especially in the summer months. This charming Gothic castle was founded in 1348, built by the Czech King and Roman Emperor Charles IV as a place for safekeeping of the royal treasures.
As you approach Karlštejn village you can enjoy great views of Karlštejn and the surrounding countryside. After you arrive, a short walk will bring you to the castle gates, where you can join a guided castle tour. Later on you might have a lunch at some of the great local village pubs or restaurants.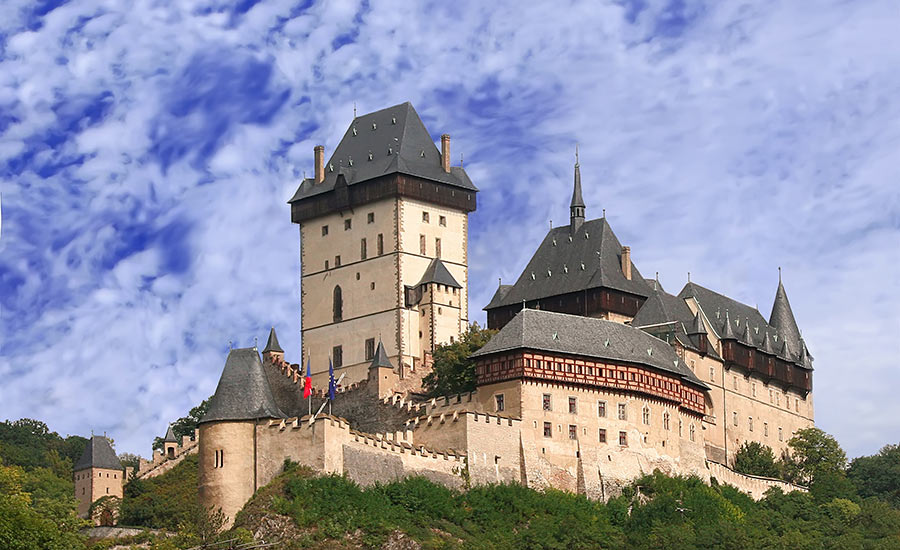 Karlstejn Castle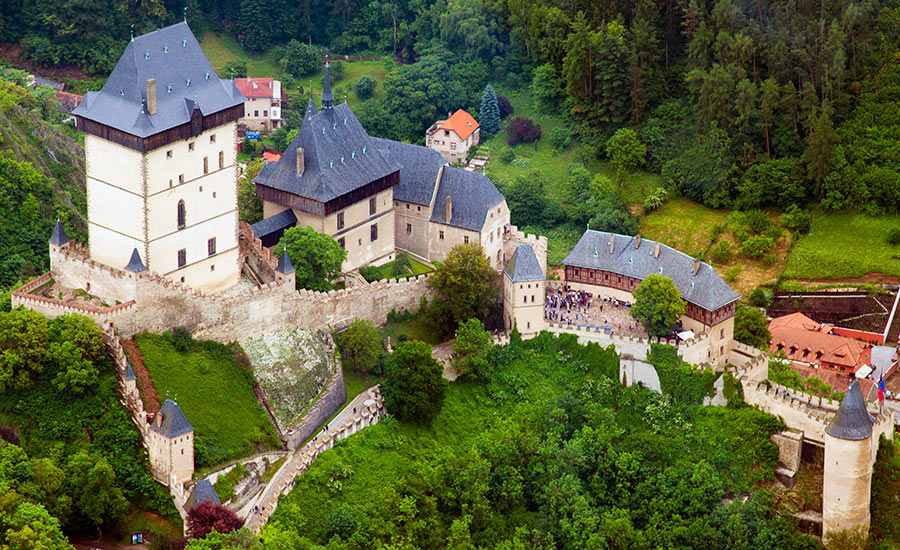 Short Day Trip from Prague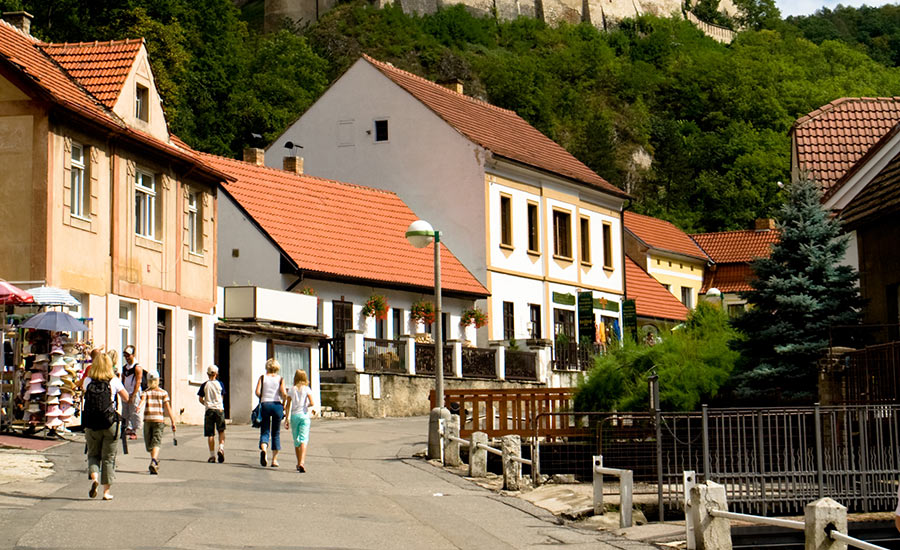 15-minute walk up to the castle entrance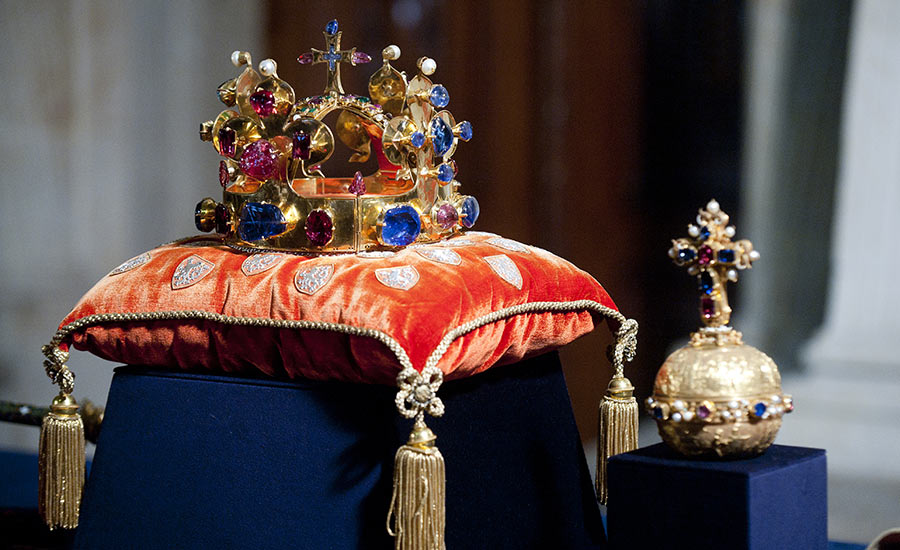 Valuable relics and jewels are kept here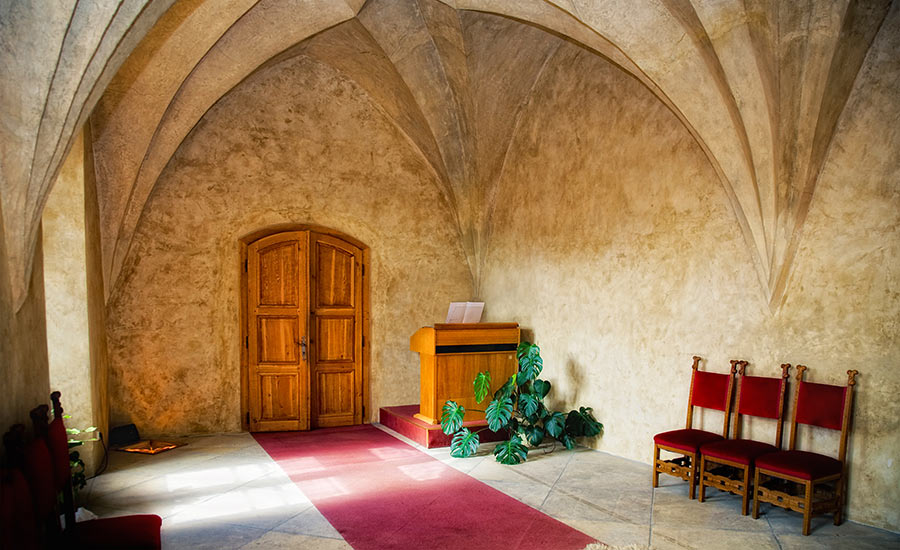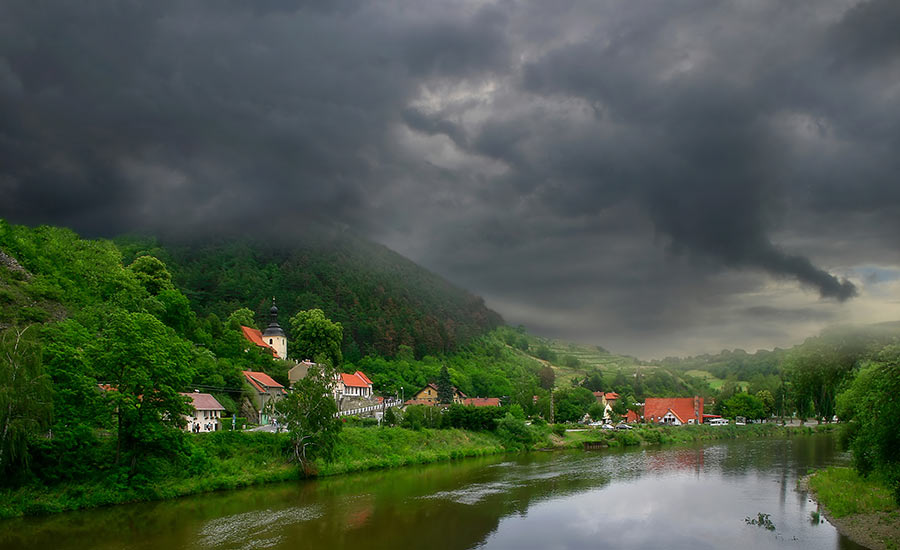 Castle perched on a hill, surrounded by lush forests, river and vineyards
Check prices in your currency (EUR, GBP, USD etc.)
Karlštejn private excursion price list (see also shared/guided option)
GROUP SIZE
TOTAL PRICE FOR
WHOLE GROUP
TOTAL
DURATION
RECOMMENDED
PICK-UP TIME
FREE TIME AT
DESTINATION
1 – 4 pers.
CZK 1600 / group
4 hrs
From 9am to 2pm
2 hrs 30 min
5 – 8 pers.
CZK 2000 / group
4 hrs
From 9am to 2pm
2 hrs 30 min
More pers.
Ask Us
—
—
—
Open every day except Mondays from 9 am-6pm (or until 5pm or 4pm in the off season months). During January and February the castle is closed, except from 1st-9th January.
Price includes: Return transport from Prague back to your hotel and waiting fee at Karlštejn Castle.
Price excludes: Castle entrance fee: from CZK 250 per person (castle tour lasts 50 to 60 minutes).
Recommended for: anyone. Karlštejn can be easily seen on foot but there is a fairly steep short walk to the castle gates.
Tip: If you like castles then you can combine a visit to Karlštejn with a visit to Křivoklát, as both castles are amazing and quite different. Please contact us for a price quote.
Karlštejn Castle History
Discover the impressive Bohemian Gothic Karlstejn Castle, built in the 14th century by Charles IV, the Czech King and Roman Emperor. At that time the castle held the treasure of the Holy Roman Empire including the imperial coronation jewels. The foundation stone of Karlstejn was laid in 1348 and the main building works lasted to 1356, the year of Charles' coronation as emperor. Charles IV devoted care to the rich interior decoration of the castle until the time of his death on 1378. The castle was modified in the Renaissance style and re-built in the purism style between the 19th and 20th century.
We've learned so much on this trip to the Karlovy Vary. Thank you for your organization, and the vast knowledge you have shared with us. Our driver Peter was better than a professional tour guide. Linda M., Manchester
Your excursion was exactly what I was looking for. Our driver was excellent and information DVD which we watched on the way to the Kutna Hora made our trip even better. Great value as well, highly recommended. Tonny S.
It is my pleasure to express my complete satisfaction with the superb trip to the Karlstejn. Short escape form bustling city … Please send my thanks to Martin, your driver. Izzak
Hello there, We attended this tour today, and I just wanted to write and say how much myself and my Mother enjoyed it! Our Guide was fantastic and so knowledgeable. Could you tell me her name? I didn't leave a tip with her but wish I had done. Would you be able to pass on my message of thanks. Helen Whitby, UK